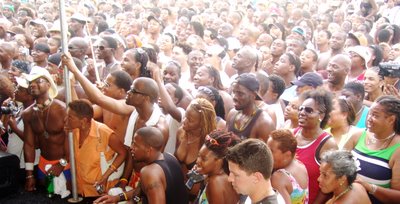 Whats got everybody so hyped? All my beautiful black people were in a tizzy over something or someone..
This chick
looks like she'd sell her right tittay for a piece of whatever she's reaching for.
Anyway, this is the last of the beach pics. Me and friends and others just wildin out. Enjoy!